I collect green glass pieces (vases, pitchers, candy dishes, etc.) and display them on my mantle.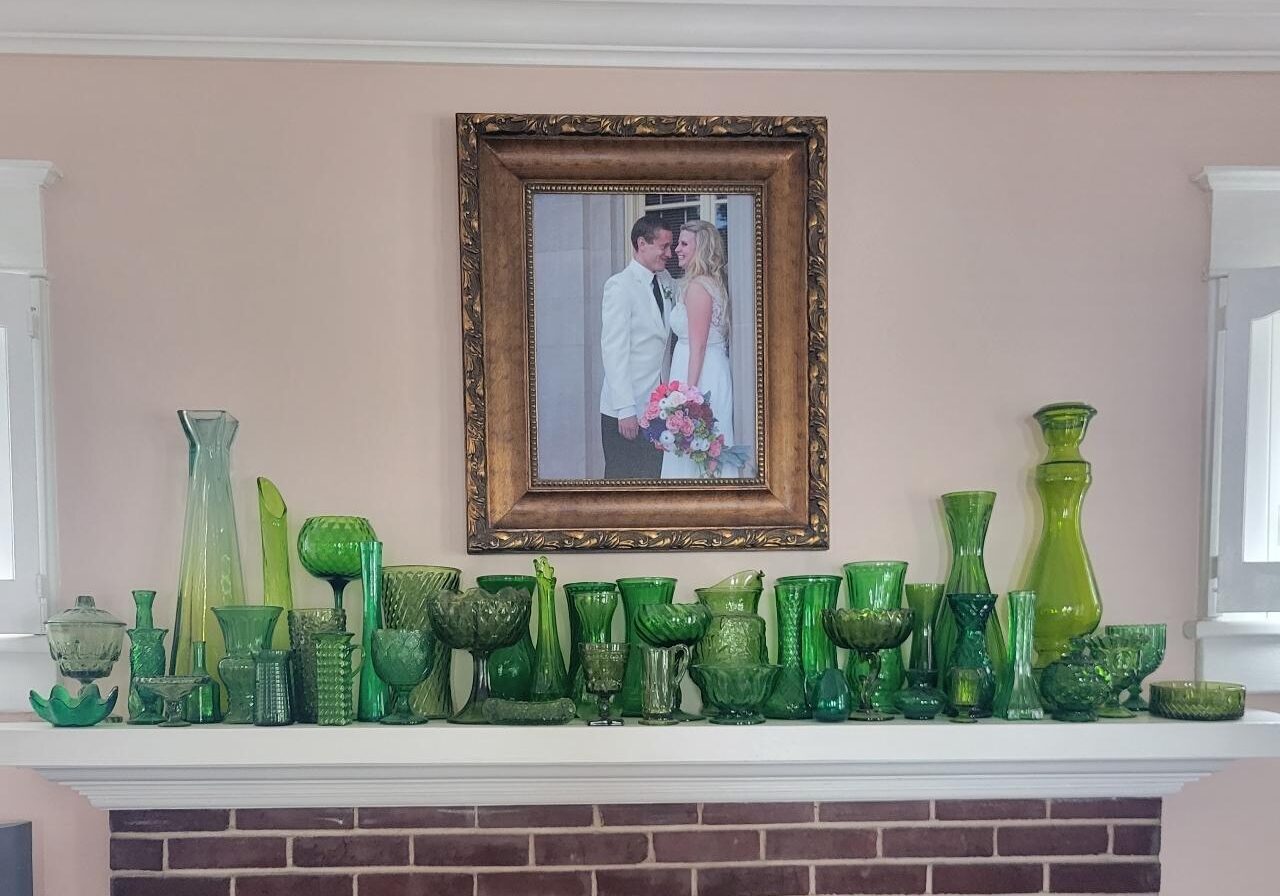 This collection is often the first thing people comment on when they enter my home and is one of my favorite design choices.
I think it is so impressive to my guests because:
💚 It's a large collection (40+ pieces).
💚 It has a connecting color scheme — making the collection both aesthetically appealing and obviously intentional.
💚 Each time you look at the mantle, you'd notice a different piece.
💚 I don't only add to the collection, I also remove pieces that are common or duplicative.
I'd argue that the qualities that draw people to my green glass collection are the same things that entice people to peruse a company's content marketing.
When your small business marketing is intentional, robust, interconnected, and interesting, your audience won't be able to look away.