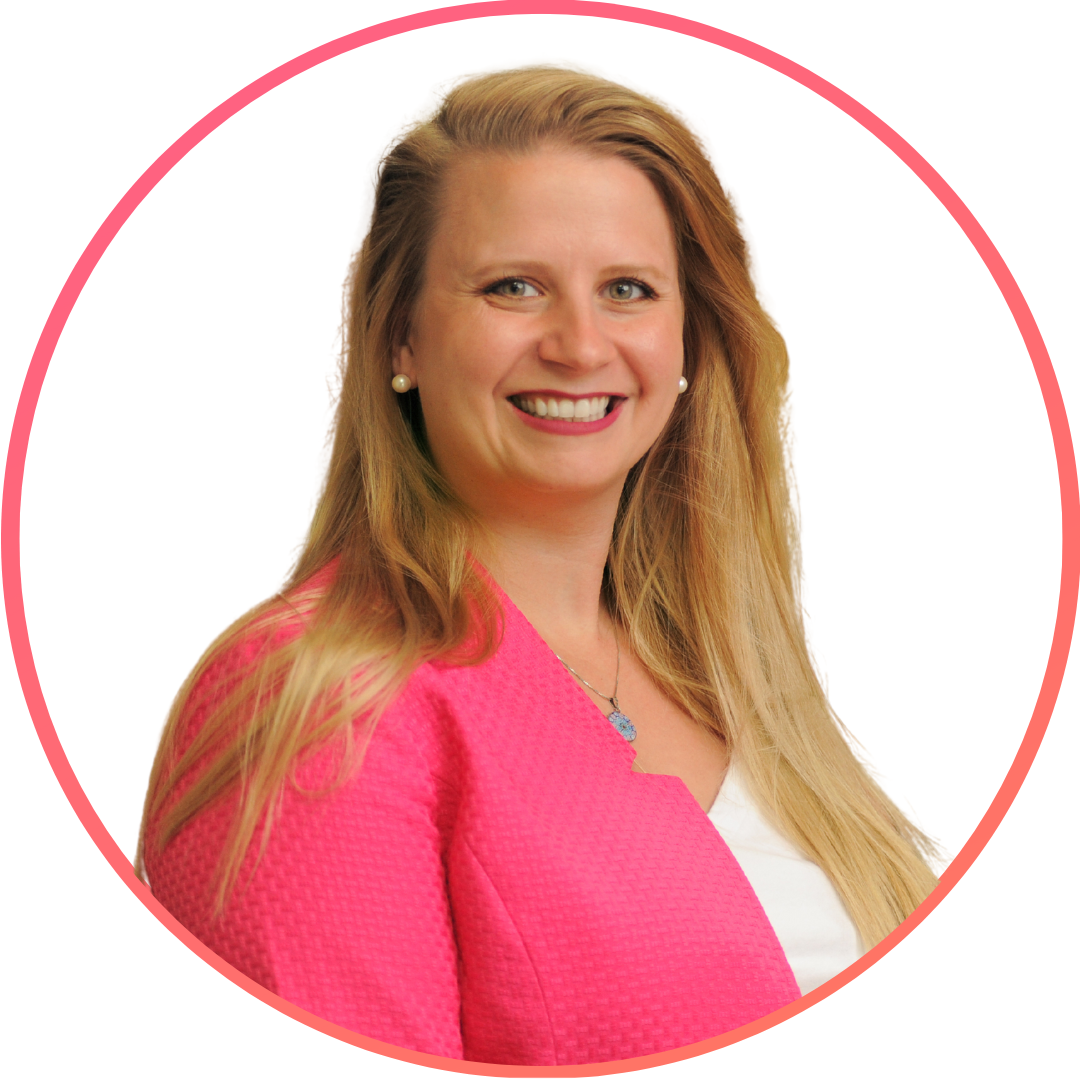 Hi there.
I'm Elyse Haines.
Pleased to meet you.
I can help your business grow by motivating your audiences through creative and captivating content. With over a decade of marketing experience and familiarity with all types of martech systems, my clients count on me for strategic and tactical know-how. Together, we'll leverage best-practice marketing to reach your revenue goals in memorable, and ultimately effective, ways.
Ready to discover if Bright Oath Marketing is the right partner for you?
Bright Oath Marketing's Brand Story
When I was a kid, I thought that Adam had the coolest job ever: getting to name all of the animals in the Garden of Eden.
What an awesome task to deeply understand the qualities of a thing and then to find a word or two that suits it perfectly. The permanence and intimacy of naming something seemed like the ultimate privilege and responsibility. When asked what I wanted to be when I grew up, I proudly told the other kids I wanted to work in nomenclature, which they did not find relatable. Despite my young heart's desire, I've only named three things in my life: my cars, my child, and my company.
Here's the process I went through to create Bright Oath Marketing.
It all started with a name. My name. Elyse, which means "God is my oath." And I thought to myself, truly that's what all marketing is: an oath. Marketers make promises to prospects that they fulfill throughout the buyer's journey. Marketers promise that their diner has the world's best cup of coffee; you'll run faster and further in their shoes, their customer service is unparalleled. Fulfilling on the promises made by the marketing team requires the entire company's involvement. And breaking any of these promises is to the entire company's detriment.
When a marketer builds trust with her audience in the little things (is this customer satisfaction survey REALLY only 1 question?), the audience is more likely to trust her and her company with the big things, like their money or their referral.
That's the kind of marketer I am — one whose yes means yes.
All marketing is an oath.
I wanted to juxtapose oath against something joyful. Something clever. Something positive. Something eager. Something BRIGHT.
Bright marketing campaigns are remembered, shared, and sometimes cherished. Without brightness, marketing would just be contractual.
Good marketing is bright.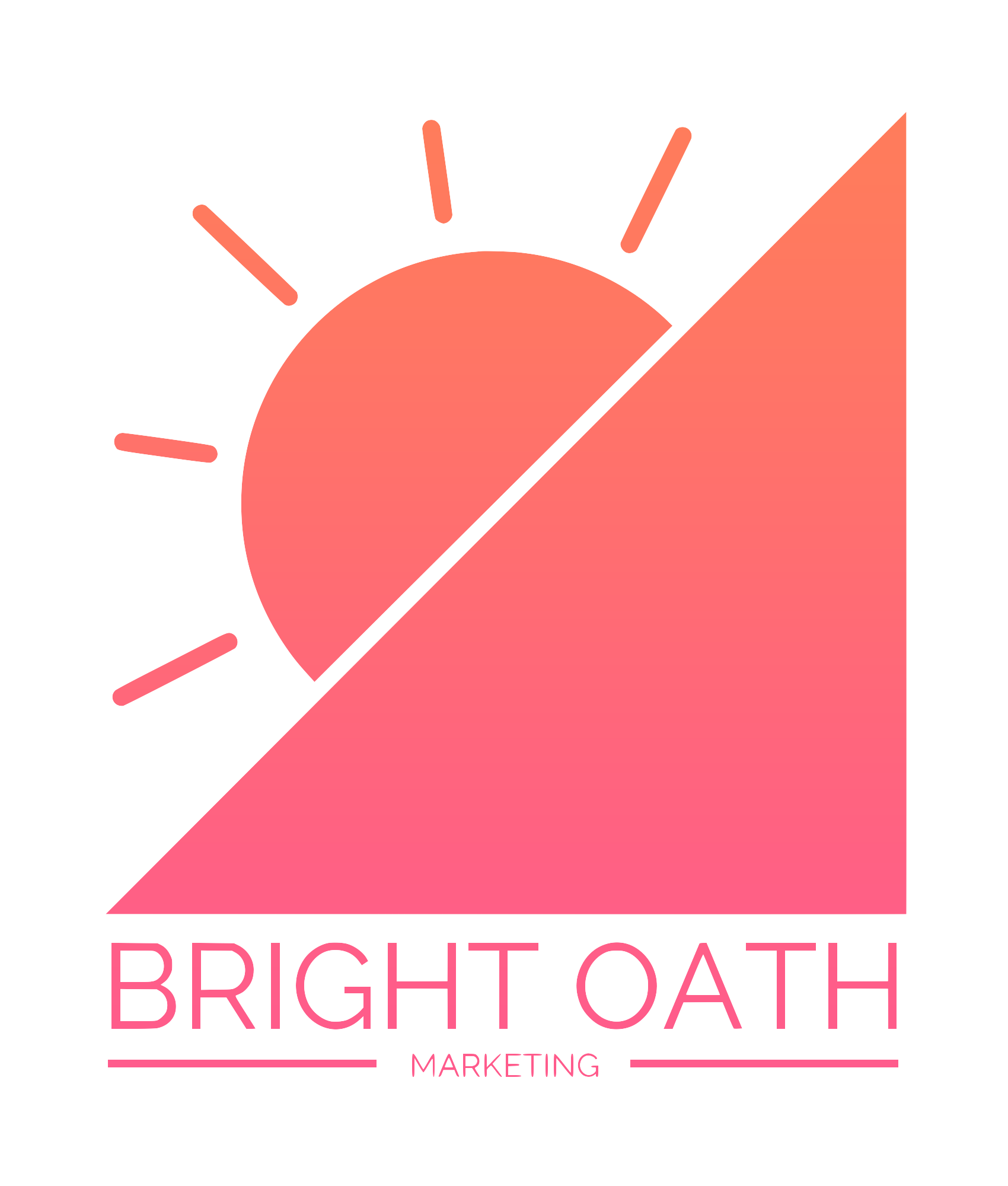 The Bright Oath Marketing visual branding is literal, and intentional.
The mountain on the right represents oath, since mountains are steadfast and sure. The sun on the left represents bright for obvious reasons. Each takes up half the space, as both are required for successful marketing.
The angle of the logo goes "up and to the right", just like your marketing results when you trust Bright Oath Marketing as your partner.
And the logo is a snapshot of dawn, both in color scheme and in the positioning of the icons. Not only am I at the dawn of my consulting career, but also many of my clients are at the dawn of their marketing endeavors — just beginning to invest in marketing efforts to position their company for long-term growth and success.
I'm ready to apply this same care and thoughtfulness to your marketing campaigns.
This look behind the scenes of the Bright Oath Marketing branding process provides a keen insight into what it would be like to partner together. You can expect strategic campaigns that fulfill on their promises and delight your audiences. If your marketing is in need of a Bright Oath, let's connect soon.